Family Wealth.
Comprehensive advice, from different perspectives

The Family Wealth team consists of experts in the field of family property law as well as corporate law. The team has extensive experience in advising entrepreneurs, family businesses and high net worth families on the full range of issues that these clients consider important. In national as well as international contexts.
Our expertise
/ Estate Planning
Estate planning is about transferring wealth to the next generation in the broadest sense, either during lifetime or upon death. While reducing the tax burden does play a role, family principles on protection of wealth and sound organisation of its control are at least as important.

/ Family governance
Dealing with a family owned business or other valued family assets means having to deal with the interests of multiple generations. Finding the right balance is paramount, as is properly establishing the appropriate control structures.

/ Privacy protection
In these times of transparency, we help entrepreneurs and high net worth families to limit the visibility of their wealth to the public to the extent possible within the boundaries of the law. Depending on their specific motivations, we advise our clients on structures that suit them best.

Family Wealth experts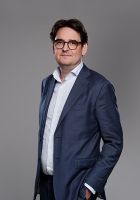 Demis van Lierop
Notaris, Partner
Privacy enhancing structures, Family charter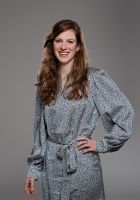 Marloes Faber
Kandidaat-Notaris
Privacy enhancing structures, Family charter
"First listen, then think with the client and look for the most practical solution."